ART DIRECTION  

— WEB DESIGN — SCHOOL PROJECT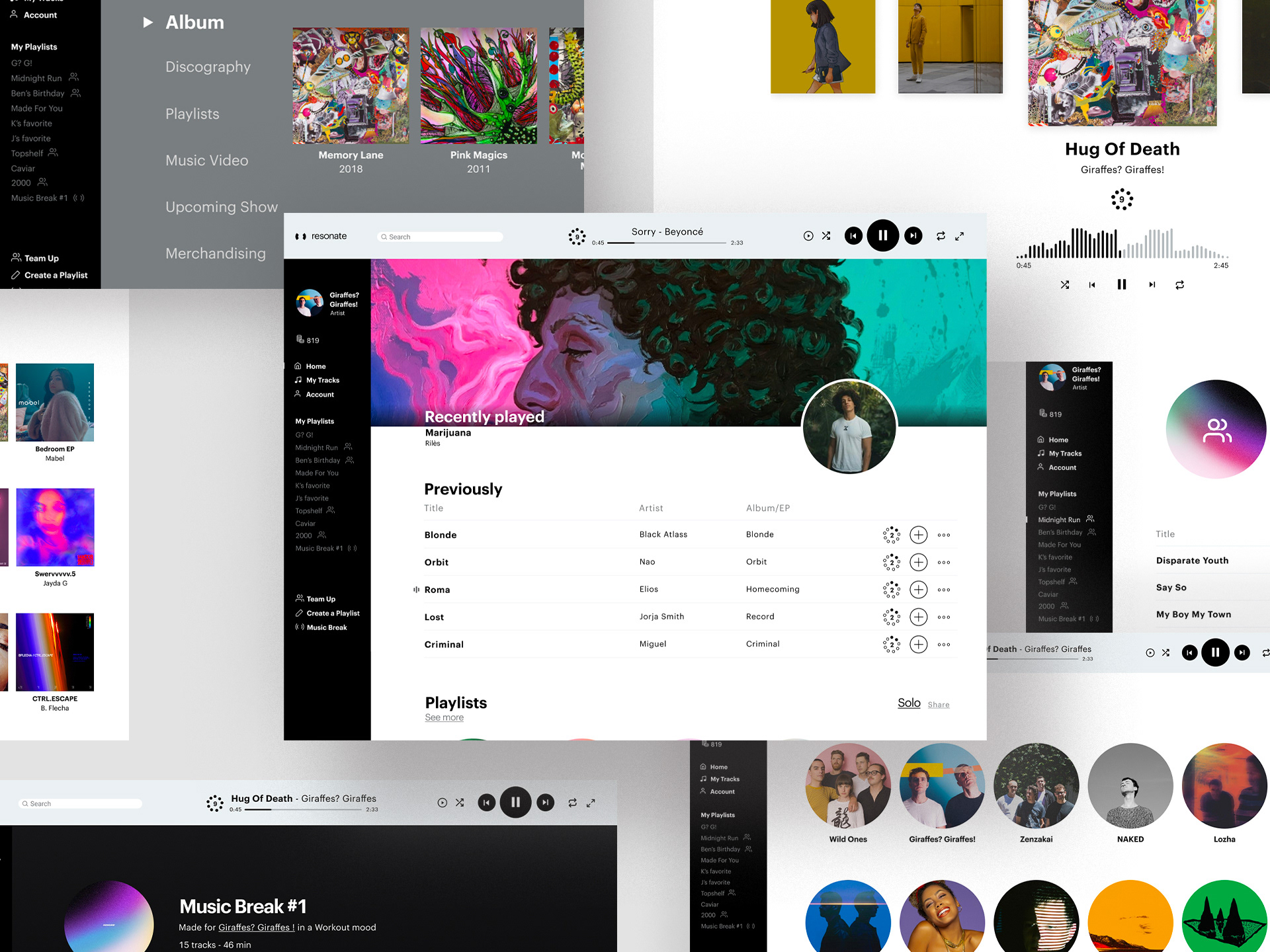 What if you could support an artist a bit more when you stream their music? Resonate is an ethical platform where you pay for what you stream. No monthly fees, you pay as you play. If you listen to the same song 9 times, it's as if you bought it.
Our work here was to redesign the interface and think about new features. We thought about a playlist maker based upon what you listen to, artists merch, collaborative playlists, videoclips included.